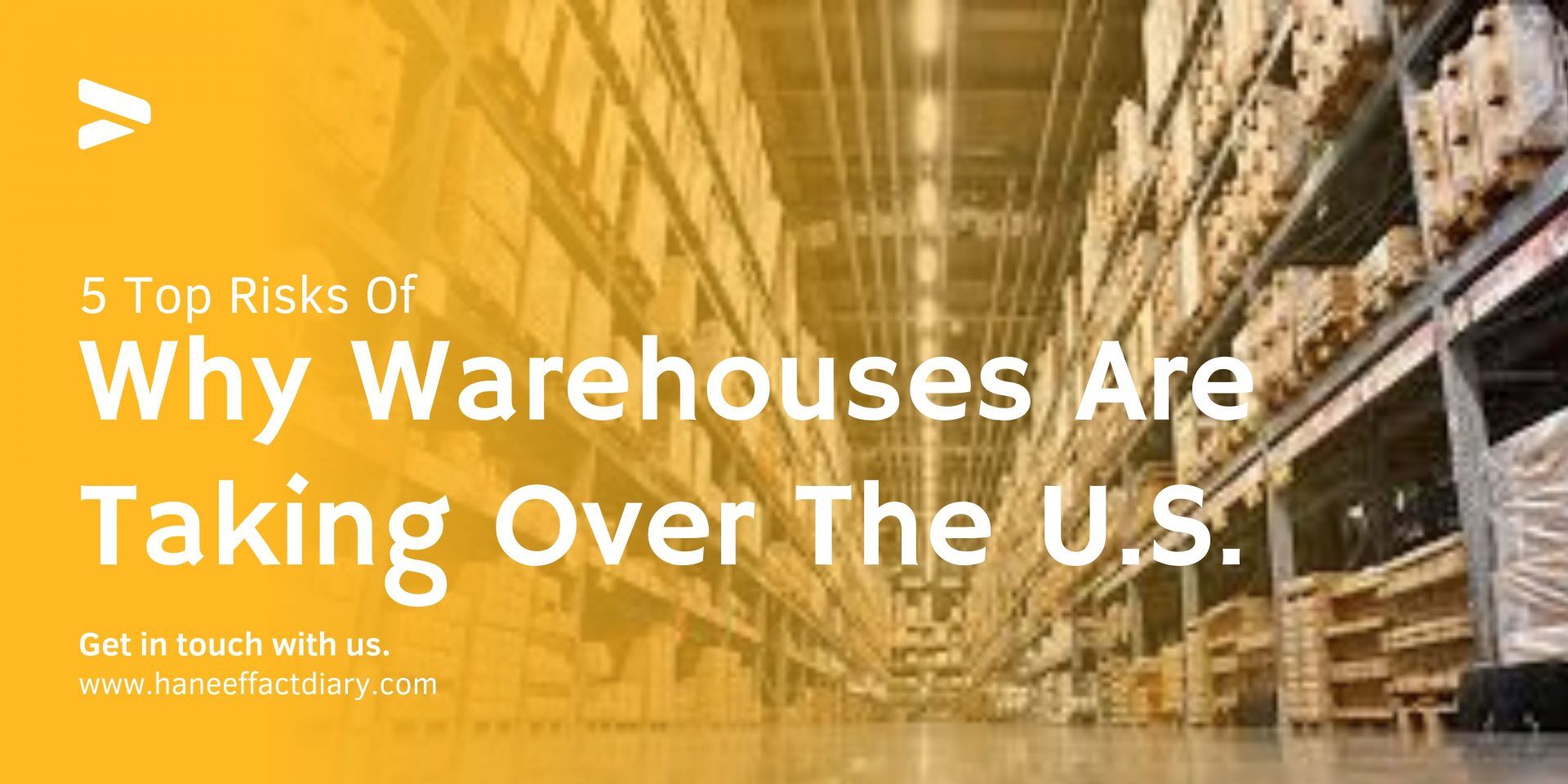 Why Warehouses Are Taking Over The U.S.
Why Warehouses Are Taking Over The U.S. This land is valuable for the evolving US economy. Right now I'm a Dutch Springs Aqua Park and this land will be transformed into warehouses. The US will need 1 billion square feet of new industrial space by 2025 to keep up with demand. That estimate doesn't account for all the warehouses that have already hit the market in the last year.
The first warehouse I and five other people tried to stop it in the township we realized this as we couldn't stop it. And what that did was just start a progression of one warehouse after the other. We were the last property. One warehouse will be in Bethlehem Township, the other one will be in lower Nasser Township. And investors are noticing.
The last 12 months have seen the most growth in our industry say from square footage, a new requirement perspective than ever in the history of the industry. That expansion is shifting local economies where these commercial industrial real estate markets are particularly red hot, like here in the Lehigh Valley in Pennsylvania. And it's all happened rather rapidly and that creates an obvious backlash.
We can't have another warehouse on another piece of farmland or open space. Our folks are very upset about the warehouses. So we used to be quite welcome and the worm has definitely turned especially in places like the Lehigh Valley people feel like when's enough. But warehouses support the online shopping boom and the push for faster deliveries.
US warehouses running out of room amid supply chain crisis
Consumer expectations our expectations are not going down by any means. That's where the demand for warehouses is coming from. And the industry is effectively sold out through the end of next year. Even if you want space tomorrow there's a shortage of it. What do all these warehouses mean for American consumers and business people from Wall Street to Main Street?
There are about 11,000 existing warehouses in North America equaling over 4.7 billion square feet as of 2020. In 2020, another nearly 190 million square feet of warehousing space was under construction in North America. It's all about proximity to consumers. For example, one of the biggest markets in the southern New Jersey and eastern Pennsylvania region.
Smack in the middle of that market is the Lehigh Valley, which happens to be where I live. Plus it ranked number one for the market with the most warehouses under construction with 25 point 2 million square feet of buildings in the works in over 45% of those are already leased. I was born here in the Lehigh Valley. I've seen progress. My name is Stuart Schooley, I am president of Dutch Springs, 72 years old, actually.
Yeah. 72. Now I'm 73 now. October 22 was my birthday. You have a tendency to forget these things as you get older. The Lehigh Valley is right next to Pennsylvania's I-78. A major highway connecting big cities like New York to eastern Pennsylvania that allows for one day access to millions of people. In fact, there are more than 8 million people just within 50 miles of the core of the market.
The region is centrally located along the East Coast close to three major ports, the Port of New York and New Jersey, the Port of Baltimore and the Port of Philadelphia. Not to mention easy access to railroads, 100 major interstate interchanges, and multiple international airports. This isn't just happening in the Lehigh Valley, it's also a broader US story like in Chicago and Southern California.
12 of the last 14 buildings that we have built-in Southern California were 100% leased before they were finished. That's how strong demand is. Amid the warehouse boom, the once plentiful supply of land is tightening up. That's pushing developers to get more creative and find more unconventional spots like an aqua park and diving centre if they want to keep building here.
Dutch Springs has become surrounded by warehouses. Dutch Springs is a recreation area. We started it for scuba diving only. We put in an Aqua Park which is a water park on the water. The Aqua Park has been taken down for the winter season. We also put in an aerial park which is a high ropes course and wall climbing, zip line bouncer for other attractions for the general public rather than just scuba divers.
Why did this happen?
Owners Stuart and Jane Schooley have been running the business for more than 40 years. Dutch Springs sits on about 100 acres of land and half of that 50 acres in the lake that has become a scuba diving hotspot in the area I you know I enjoy people coming here I enjoy I enjoyed watching them have fun. But soon this land will be home to two roughly 300,000 square foot warehouses developed by Trammell Crow.
The Schooley's saw an opportunity to retire by selling the land. When a friend down the street who sold his land when I heard what he got for the for his acreage, I said, I went and called them. And now I should be able to retire. 10 15 20 years ago, you went there because there were plenty of farms. Now it's becoming harder, and we're on to the sites like the one that we have under contract on Hanoverville Road.
I guess, you know, I'm a greedy capitalist, but it gave us the security that we needed here in our later years, because as biz, small business owner, you don't put money away, it goes right back into the business all the time. So we our retirement was the land and it kept going up and up in value. But since they're still under contract, neither party would disclose the value of the deal.
But it's safe to say it's a fair amount. The continued warehouse development in the Lehigh Valley has become a point of controversy. As I say, tough bananas. I'm not doing anything that hasn't been already done here. There was a lot of outreach, a lot of people wanted to preserve the quarry and the diving opportunities that are there. And so when we heard people were interested in this, we said let's try and figure this out.
First responders who do water rescues come to Dutch Springs to be trained on how to do that. I believe there will be some type of diving operation here. We'll work our project around it. Right now there are at least 8.8 million square feet of industrial space under construction and industrial rent has increased 11.3% year over year.
The total square footage of the industrial space in the Lehigh Valley is over 132 million square feet. Why the warehouses want to be here, it's the same reason that the divers come here. We are centrally located between Boston, New York, Philadelphia, Baltimore and Washington D.C. And the Lehigh Valley's is growing population is attractive to companies looking to restore operations or shorten supply chains in an affordable area in the heart of the Northeast.
The Lehigh Valley's GDP hit a record $43.3 billion just before the pandemic, and over 16% of that economic activity was part of its strong manufacturing sector. The area's home to Crayola, Mack Trucks and Peeps maker, Just Born just to name a few. We have to create an environment where good jobs can be created.
According to CBRE's research, the northeastern PA and New Jersey markets warehouse the labour force of about 190,000 is expected to grow by 13.4% over the next decade. You know that's translating to $45,000 a year for somebody with just a high school diploma. Workers right now are benefiting greatly from what's happened in the Lehigh Valley economy.
In logistics, real estate warehouses like this one are much more than stagnant storage space. Yeah, so what's logistics real estate? I think the number one thing you should think of is constant motion, goods getting from where they're produced to where they're consumed, they need to make multiple stops on that journey.
How will this impact consumers?
A warehouse is an industrial big box facility. It's a distribution centre of at least 200,000 square feet. Basically, it's a giant living, breathing mailbox. There are three different areas that are driving the need for more warehousing space: logistics and distribution, third party logistics and then e-commerce. E-commerce is basically conducted by a company online related is logistics and distribution.
Imagine you buy something online. And once you place the order, how does it get to your doorstep? It's that trucking company or a logistics and distribution company like a UPS or FedEx that's picking up that package from the e-commerce facility and then delivering it to the last mile which is your doorstep.
We own and develop buildings and we lease them out to the world's leading retailers. Our top 25 customers include Amazon, XPO, FedEx and UPS a wide range of the world's leading companies. According to its latest earnings report, its net earnings per diluted share was 97 cents for the quarter, compared with 40 cents for the third quarter of 2020.
Its portfolio includes 612 million square feet of industrial real estate in the US. In fact, Prologis is Amazon's biggest landlord. Besides the national ones like Prologis, Link Logistics is another big one they're a subsidiary of Blackstone. Then you've got a lot of other players like Clarion Partner Other major national players to include Duke Realty. , there are regional players as Today about 165 million square feet of space in 19 markets across the country the major distribution markets.
Warehouse vacancy rates are at their lowest levels ever, and utilization of warehouses is at an all-time high. Close to 96% of all buildings in the US have been occupied right now. So 4% vacancy in the standing stock is, you know, lowest ever. In turn, rents are at all-time highs and pre-leasing rates are soaring, that's when companies lease the buildings before they're even built.
The leasing volume is almost triple in some cases to what's being built every year. This is happening for a few reasons. We've been having like a decade long strong growth, and we had one of the highest leasing volume numbers in 2019. And then comes, you know, 2020, where we see accelerated growth. There's been massive economic stimulus that has really contributed to consumers buying goods, not experiences.
And that has just driven a whole load of activity through the supply chains. E-commerce drives demand for warehousing because it requires three times the space of the traditional user. Why does e-commerce require three times the space? So there's a lot of requirements to say nothing the inventory breadth and depth is required, right.
Your average big-box store might have 25,000 products, SKU stock keeping units SKUs. And your online stores are millions, there's product variety, direct to consumer, reverse logistics, and each is taking that all take all that extra space. Warehousing demand is also driven by retailers securing more storage space to mitigate the impact of future supply chain shocks.
Historically supply chains were tuned for efficiency, not resiliency, kind of just in time versus just in case. And so we are just now starting, that's in the last 90 maybe 180 days, seeing customers who are starting to come into the market and lease space to satiate this just in case type of demand. The need for more warehousing in the US aligned with consumer expectations.
So as consumer expectations change, there has got to be that impact on the backend of it, which is the supply chain, your tenants, you know produce, sourcing the goods and getting it to that last mile. Warehouse leasing is likely to increase further into 2021, according to CBRE. We'll definitely see more multi-story warehouses in the US because there is that need for online shopping.
That's not going away anytime soon. Other trends in warehousing may continue as well like grocery e-commerce, which requires cold storage facilities and those facilities come at a higher price tag. The US may need another 100 million square feet of cold storage facilities just to keep up with consumer demand in this space. Then there's robotics and automation, which is increasingly becoming part of warehouse work.
And it's needed because the volume of activity just that's happening inside a warehouse, it's increased tremendously. Now packages are coming in at a much faster rate, they are getting processed at a much faster rate, and they're getting shipped out much faster than what they were before. So there is definitely that need for labour.
This means our customers are able to get even more value out of these facilities. And in particular, those that are close to the end consumer I think are going to become even more valuable as a result of this trend. But hiring more workers and building more warehousing facilities won't simply fix the supply chain issues that the economy faces.
This is gonna take a while, you know, I hate to be the bearer of bad news, but this is gonna be a situation that I think is going to take at least a year potentially longer to truly rectify itself. As for the Schooleys next chapter, I'm an adventurer, so to speak.
We're going to do some travelling. I told my wife though, if she wants to get me a present, she can get me a seat on SpaceX for three laps around the Earth and I will be satisfied. Since I since at 72 I'm not the oldest anyway, they're you know, Shatner's older and so I you know, I think I can do it.
When does this all get fixed?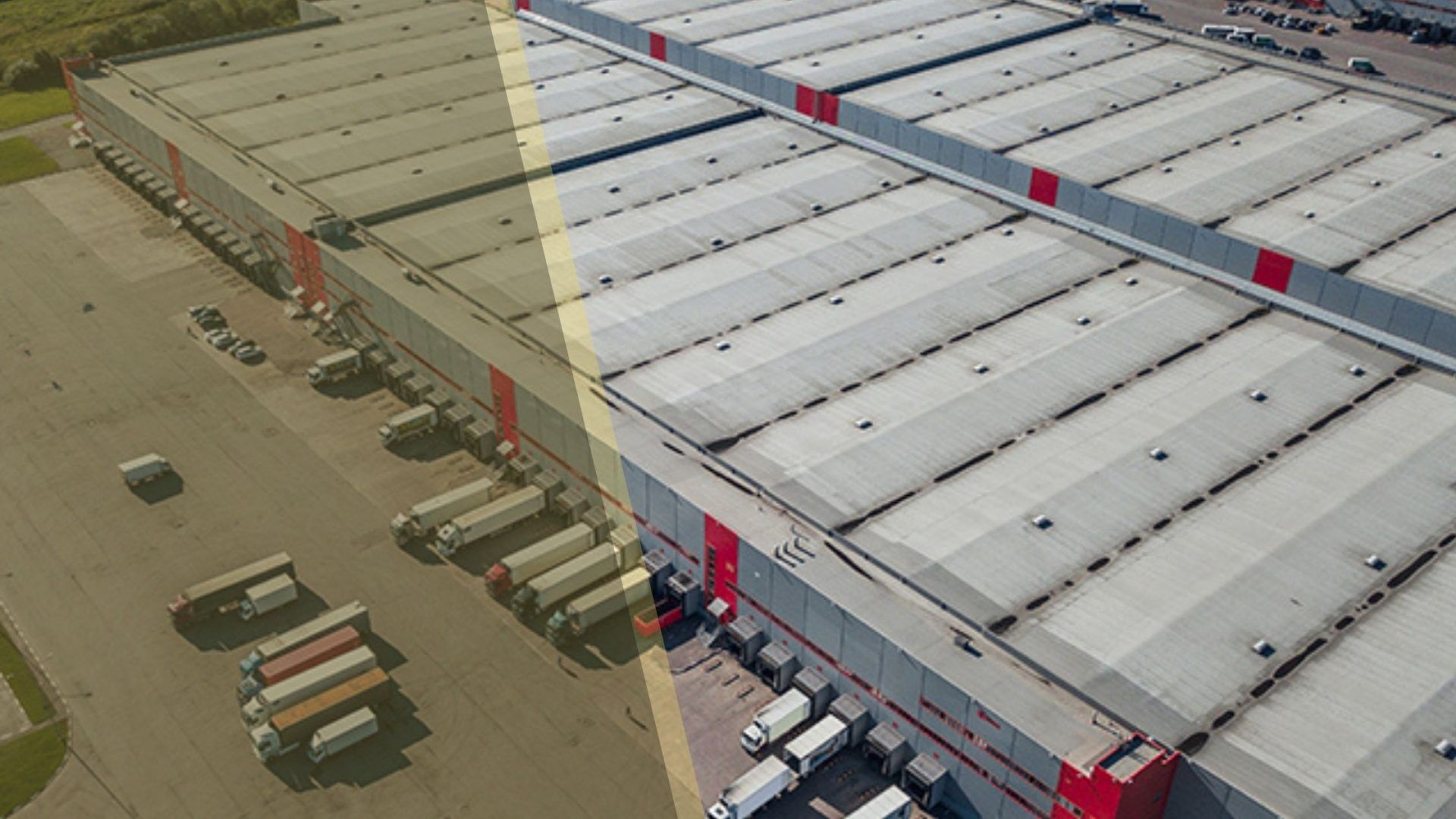 "Perhaps in Q3 of next year" this will all be fixed, Morris said.
The U.S. will now use over 1 billion square feet of storage space this year, compared to the 800 million last year. And there are already have 500 million square feet of storage in the development, per CBRE.
But even with more storage of locations being built, supply chain issues will continue.
"It's hard to get the right materials to finish that construction," Morris said. "With a broken in the supply chain for the construction materials, cement roofing trusses, the pins that will hold the roof to the wall, they're short on all of that.
Also Read: